David Vitale has been teaching at North Royalton City Schools since 2003 and is currently serving as the Director of Bands at North Royalton High School.  Under his direction, the North Royalton HS Marching Band and Concert Bands have earned numerous OMEA Superior Ratings at State Adjudicated Events and the North Royalton High School Band is the largest student organization on campus, and one of the largest band programs in the state of Ohio.  The band program has a Competitive Marching Band, four Concert Bands, and two Jazz Bands.  
He is an active composer and arranger, and is published through Dynamic Music Publishing.  He has repertoire on the OMEA Solo & Ensemble High School Repertoire List and he also has compositions that have been premiered by various ensembles in both the marching band and concert band genres. 
David is very active with the Ohio Music Education Association, and is an OMEA Adjudicator for Marching Band, Solo & Ensemble Adjudicated Events, and Large Group District and State Adjudicated Events.  He attended the OMEA Leadership Academy, he served as the S&E Rolling Revision Committee Chair for Woodwind Repertoire, he served on the OMEA Large Group Required Repertoire Selection Committee for two years, he has served as the Site Chair for the Northeast Region State Adjudicated Event (2011-present), he served as the OMEA D4 President-Elect, OMEA D4 President, and he has served on the OMEA State Board of Trustees in the office of Treasurer, and served as a clinician at the OMEA Professional Development Conference.   
He has been inducted into the American School Band Directors Association, he has earned the "Crystal Starfish Outstanding Teacher Award" from North Royalton City Schools, and has been recognized by the State of Ohio with the "Master Teacher" Award. 
In addition to his teaching duties, Mr. Vitale is also a sought after Clinician, Adjudicator, Honors Band Director, Marching Band Show Designer, and Consultant.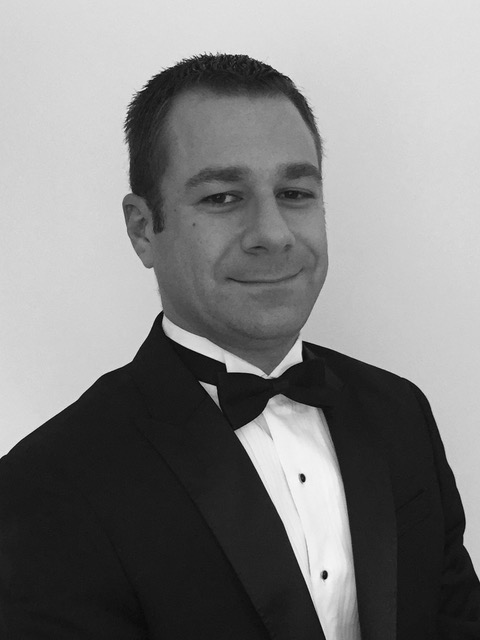 Chris has been a Band Director with the North Royalton City Schools since 1994. He directs the North Royalton Middle School Sixth & Eighth Grade Bands, North Royalton High School Symphonic Band and Musical Pit Orchestra. He is the brass instructor for the Fifth Graders and assists with the Seventh Grade Bands as well as the award winning North Royalton High School Marching Band. The concert bands under his direction have received Superior Ratings at OMEA Adjudicated District Events every year since 1996 and 10 of the past 12 years at the State level. Mr. Burdick is originally from Western New York and graduated from Hamburg High School in 1988. He earned his Bachelor's degree in 1992 from The Crane School of Music at SUNY Potsdam. It was here he received the Julia Crane Award; voted on by the faculty as most likely to succeed as a music director. Mr. Burdick was a graduate assistant at Kent State and member of the Kent Faculty Brass Quintet while earning his Master's in Trumpet Performance in 1994. He was nominated for a Cooperating Teacher of the Year award from Kent's School of Education. Mr. Burdick has served as a guest conductor and clinician around Northeast Ohio most recently with the 2010 Medina County Middle School All-Star Band. He has performed and soloed with the Kent-Blossom Orchestra, The Sounds of Sousa Band and the North Royalton and Medina Community Bands. He and his wife Beth reside in North Royalton and have three children, Ryan, Brendan and Sarah.
Mike has been a Band Director with the North Royalton City Schools since 2010. He directs the Seventh Grade Gold Band and High School Concert Band. Both organizations have received Superior ratings at OMEA events under his baton. Teaching at both the North Royalton Middle School and High Schools, Mr. Nary is privileged to teach students in grades 5-12. Mr. Nary previously served as Director of Bands for Garfield Heights City Schools from 2008-2010. Mike is a 2007 graduate of The Ohio State University where he earned his Bachelor's degree in Music Education and was awarded student teacher of the year (2007). Mike had the rare privilege of dotting the "i" during the 2008 BCS National Championship game played in the Superdome in New Orleans. As an alumnus of North Royalton, Mr. Nary takes great pride in giving back to an organization that gave him so much. Mike has been married to his wife Katie since 2010 and their son Connor was born in November 2012.